Wo bin ich?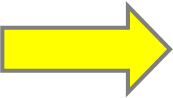 Produkte | Systemgeräte |

AXIS Detectors
AXIS professionelle Radar Detectoren
AXIS D2050-VE Network Radar Detector
Accurate breach detection
Accurate, day and night detection
120-degree horizontal coverage
Up to a 50-meter (164 feet) range
Enables autotracking for PTZ cameras
Compatible with major video management Software
Designed as a complement to your video surveillance system, AXIS D2050-VE Network Radar Detector uses advanced radar technology and intelligent algorithms to detect trespassers who may have breached your first line of defense to enter your premises. And it does it accurately, minimizing false alarms – in any weather and at any time of the day or night.
As accurate as it is robust – 24/7
AXIS D2050-VE detects movement and nothing but movement, 24 hours a day. It's not sensitive to things that often trigger false alarms. Like moving shadows or light beams, small animals, raindrops or insects, wind, and bad weather. With 120-degree horizontal coverage and up to a 50-meter (164 feet) range, it also delivers the angle of movement, size, and speed of moving objects. Plus, it provides exact positions, allowing you to filter on distance. So the information you get isn't just accurate, there's also more of it. AXIS D2050-VE is also robust. It features vandal protection, and it's made to withstand outdoor environments from -40°C to 60°C (-40°F to 140°F).
Fewer false alarms = lower surveillance costs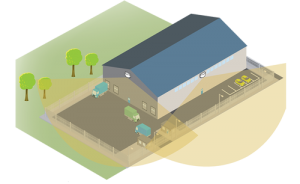 In addition to accurate detection, AXIS D2050-VE also gives you detection that's cost-effective. Because no false alarms mean fewer unnecessary costs, not to mention security personnel who can focus on real threats. AXIS D2050-VE saves you money in other ways too: for example, it can trigger a light when something is detected, so there's no need to light your premises at night, and PoE supports fast and easy installation with a single cable
Fits right in
AXIS D2050-VE is the perfect complement to an Axis camera solution. In addition to triggering an alarm when it detects an intruder, it can also trigger recording for visual verification. And with AXIS Radar Autotracking for PTZ, the detector can send the exact coordinates of detected people or objects directly to your PTZ cameras, which can then automatically zoom in on the object with no manual interferences.
AXIS D2050-VE is also quick and simple to integrate with Axis Camera Station, Axis Camera Management and partner video management systems. And because it's based on an open platform, it's easy to integrate with other systems as well.
Plug-ins Installation:
AXIS Radar Autotracking for PTZ Enables automatic object tracking for pan, tilt, zoom cameras.
AXIS Radar Configuration Plugin for Milestone XProtect®  Provides easy management of Axis network radar detectors.
Video: AXIS D2050-VE Network Radar Detector